Among Us
Clever and interesting dev log title
---
Hey Crewmates!

Not a lot of super exciting news for this dev log as we work on fixing bugs and getting everything ready for our next update. But here's a quick run down of what we've been working on. Boop.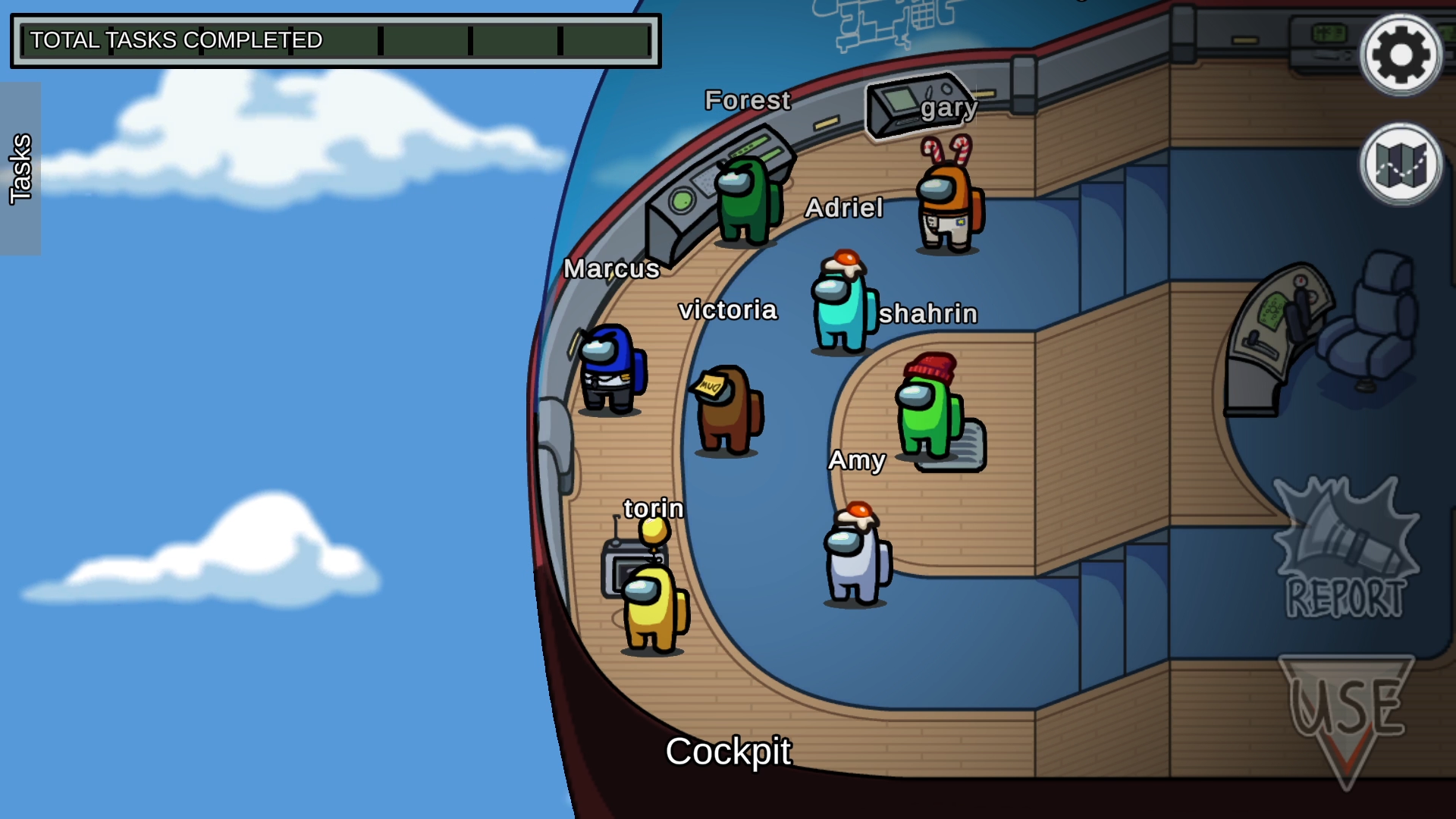 Bug Updates
- Pink Blobs: On certain Android devices and Chromebooks, players have reported the crewmate sprites appearing as weird pink rectangles. We've identified most of the issue, and hopefully the cruel pink overlords will not continue their reign of terror for long. Android devices are always particularly tricky because every individual device has its own features we need to account for!
- Bug Fixes: If you don't see your bug mentioned here, know that we're aware of them! (E.g. missing skins, lag, various visual glitches, etc.) Here's a brief summary of what's been fixed though:
Airship uses proper background on Create Game screen now
Authentication issues when players tried to sign in has been fixed on PC and mobile
Miscellaneous fixes to text/font

Region text no longer always shows North America, even when in other regions

"PLAYERNAME left the game." alignment fixed

Other scaling/formatting issues fixed

Miscellaneous fixes to accounts

Reflow in 2021.4.12 removed MismatchedProductUserIDs and NullContinuanceToken errors (multi account/device support)

Vitals color bug has been "fixed" (vitals no longer shows color names at all)
Stuck on Quick Chat and changing your username? If you've created an Account (or gotten parental permission) and are logged in, you can change the chat in Settings and your name in the Account tab!
- Nintendo Switch Patch (version 2021.4.2n): A Switch patch recently went out which included allowing multiple users to log into the same device, translation updates, and making sure an invalid birthdate no longer makes account initialization fail. There's also various bug fixes included in this, so sabotage menus should no longer replace the mini map for Impostors, comms sabotage can no longer be repaired by ghosts and can be repaired by Impostors, room names are consistently layered, the develop photos task doesn't finish instantly, and more.
- itch.io Support: We're working with itch.io and exploring our options for account support on the platform. Hang tight, but in the meantime, here's how you can redeem a Steam key if you purchased the game on itch.io. When you download our game, you should see a pop up that allows you to claim a Steam key. Click on 'get Steam key' to get a popup with a Steam key, open your Steam client, click the + Add a Game at the bottom left > Activate a Product on Steam > Next > I Agree > Enter Steam key > Finish. This is a temporary solution and we hope to get our itch.io version working again soon!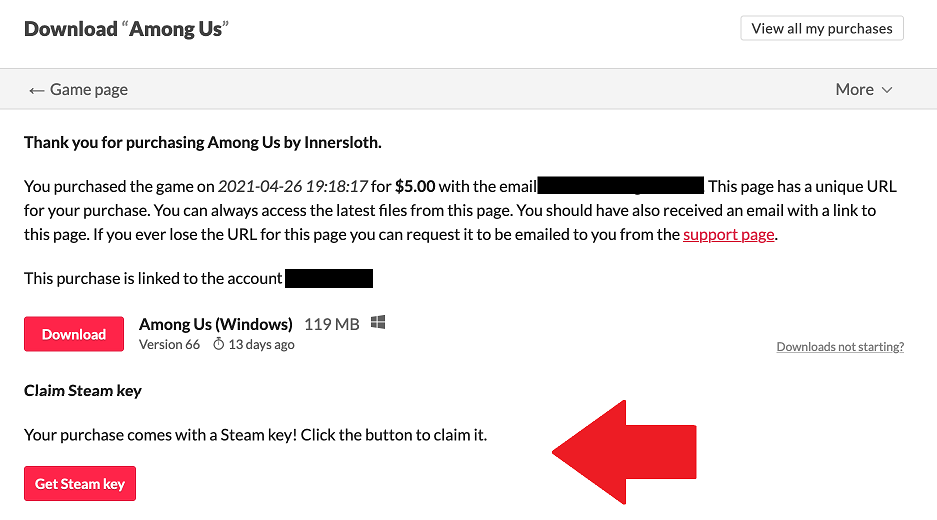 Progress Report
- Art style: We're working on an updated art style for Among Us! Don't worry though, it's not too different from what you're used to. Just cleaner lines and other improvements that'll make animating it on the backend easier. … But imagine how horrifying it would be if it looked like this though.
- 15 player lobbies: Gather all your friends because we're going to expand the lobby sizes! (Don't have enough friends? Then invite your enemies. Make new enemies. Everyone is now your enemy.)
- Colours: There are a total of 6 new colours coming to the update, which we'll be revealing more in May. Considering all the colours we already have, it was actually kind of difficult to find colours that will automatically be visually distinct from all the other ones. But in terms of accessibility and colourblindness, we hope to move away from colours being the defining way people identify each other. We're workshopping ideas for that though.
- New meeting screen: A bigger lobby means our old meeting screen won't be able to handle all the new crewmates, so expect a bit of reworking there. There'll also be a new intro when meetings are called that accentuates the information between the reporter and who exactly died between rounds, as seen below. Note the image below might not be final.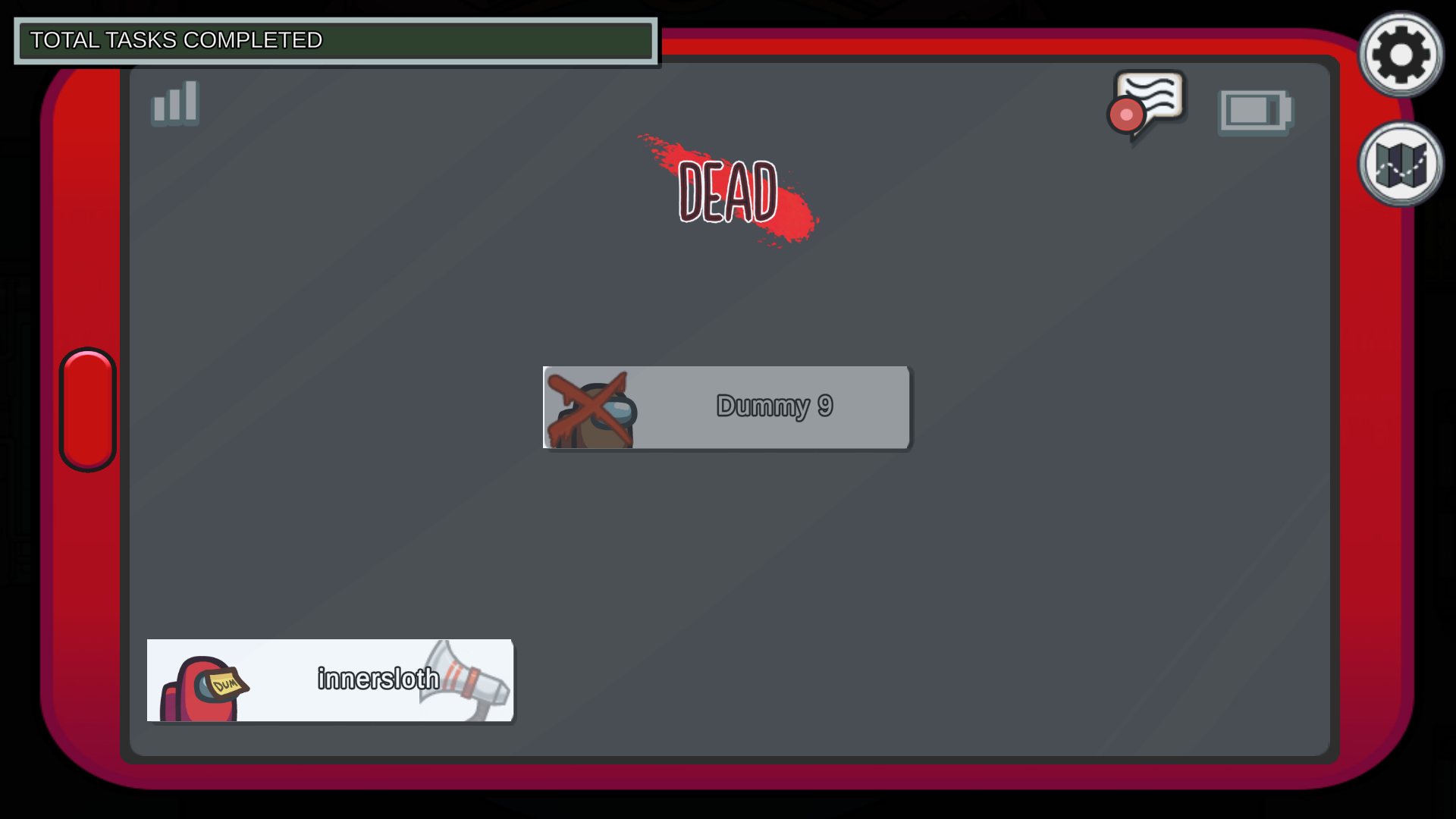 - General QoL update: We've been working with some partners to get our whole website revamped, which hopefully will give us a more centralized place to give you these updates and all our news. Plus we hope to get a better bug reporting system and general page where you can keep up to date on all the bug fixes we've been working on. It's been all over the place so far, and having a more streamlined process will be easier for everyone!
----
That's all for now! Thanks for the patience as we tackle all the bugs and get this crew wrangled in. Keep an eye out for more announcements in the future though... we've always got a little secret something in the works.
Cheers,
Victoria and the Innersloth Team

Social Links
Twitter: https://twitter.com/AmongUsGame
TikTok: https://tiktok.com/@amongus
Discord: http://discord.gg/innersloth