Among Us
A little dev log, as a treat
---
Hi Crewmates!
Oops I totally forgot to write a July dev log, sorry about that, please forgive. It's been busy!
You're probably wondering what we're working on, and I can confidently tell you that it's... still a secret. Heh.
To explain - we try not to announce things until they're locked in and confirmed that they're ready to release. (For instance, we can fail a check and have to go through an entire certification process again which is reviewed by people that need a minimum of X number of days to approve.)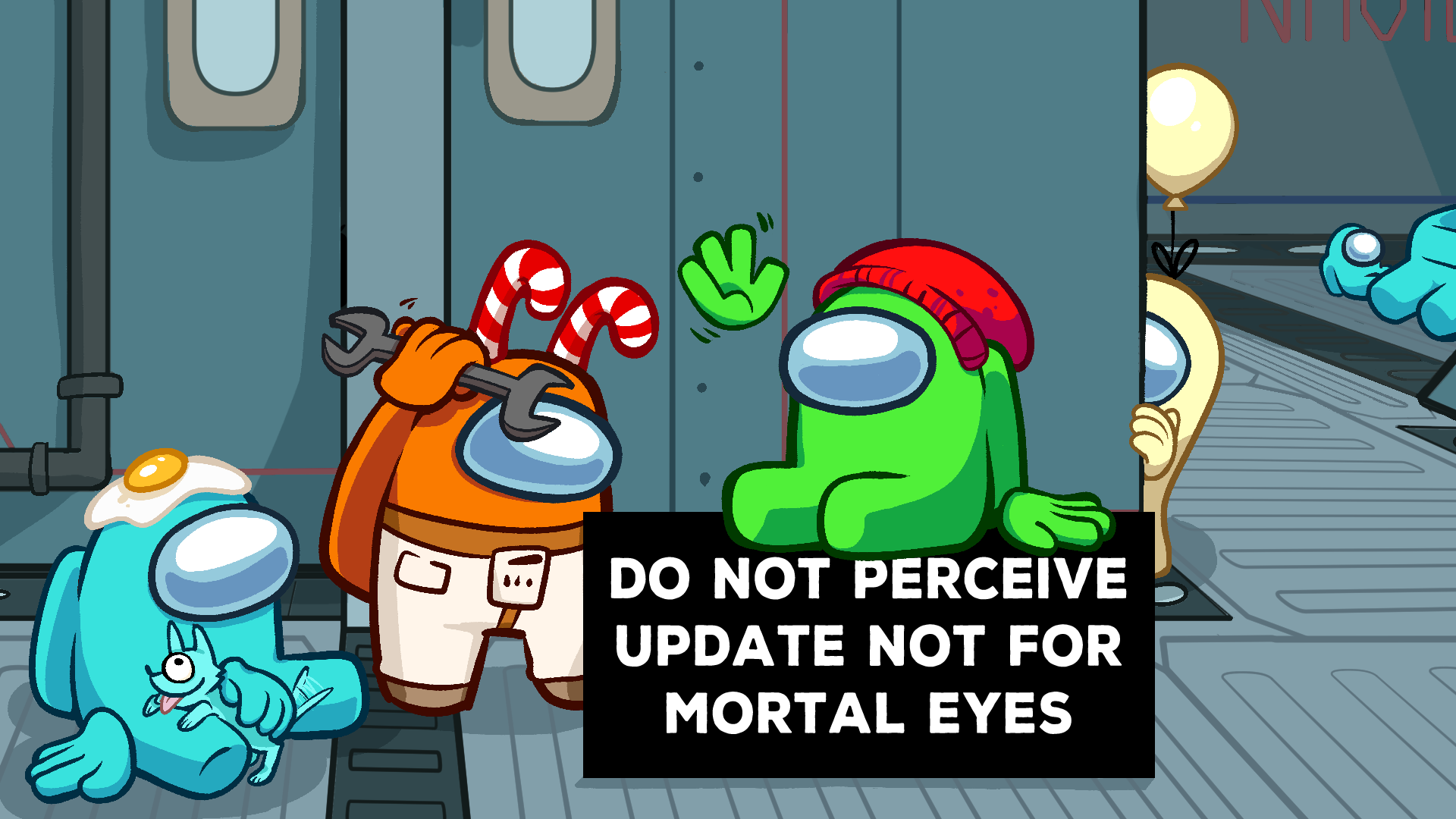 Anyways, all that to say is our next big update is being worked on, and hopefully we can reveal that to you pretty soon. The team has been working SUPER hard. For now, here's what I can talk about:
This is a sneak peek at some art from the update that I cropped and didn't tell people I would post, shh. For your eyes only.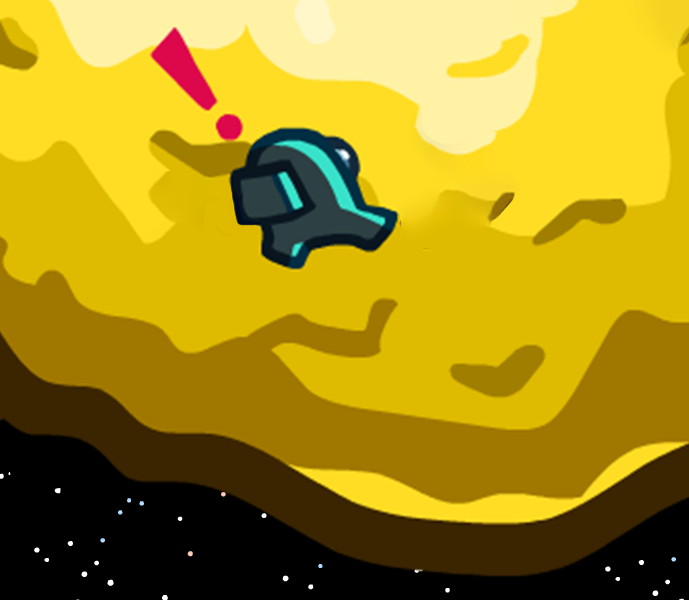 Actually as an apology for missing the other dev log, here's another peek at something. Abstract, I know.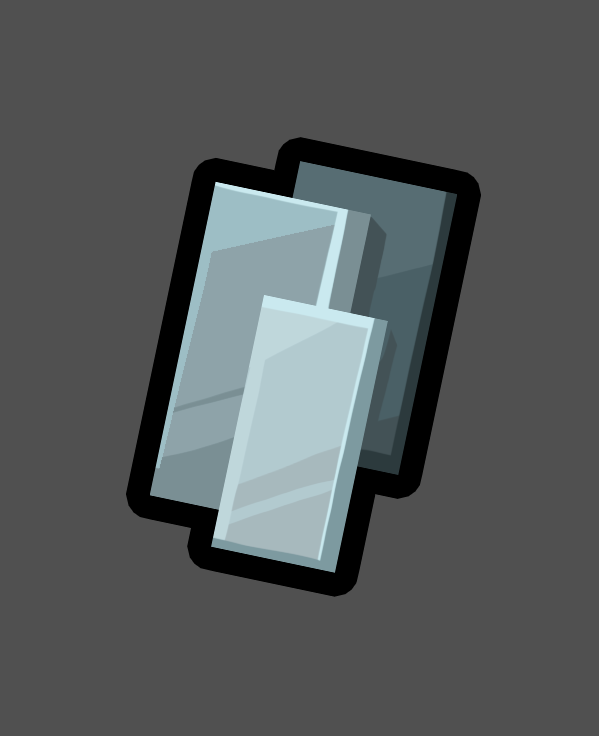 Summer merch drop: Our newest merch drop features 3 summer themed shirts, hoodies & tanks, 2 satin headscarves, transparent holo tote bag, our Dunkin Donuts Korea collab water bottles, acrylic stands, and more! Some of these things are limited edition so make sure you hop on it.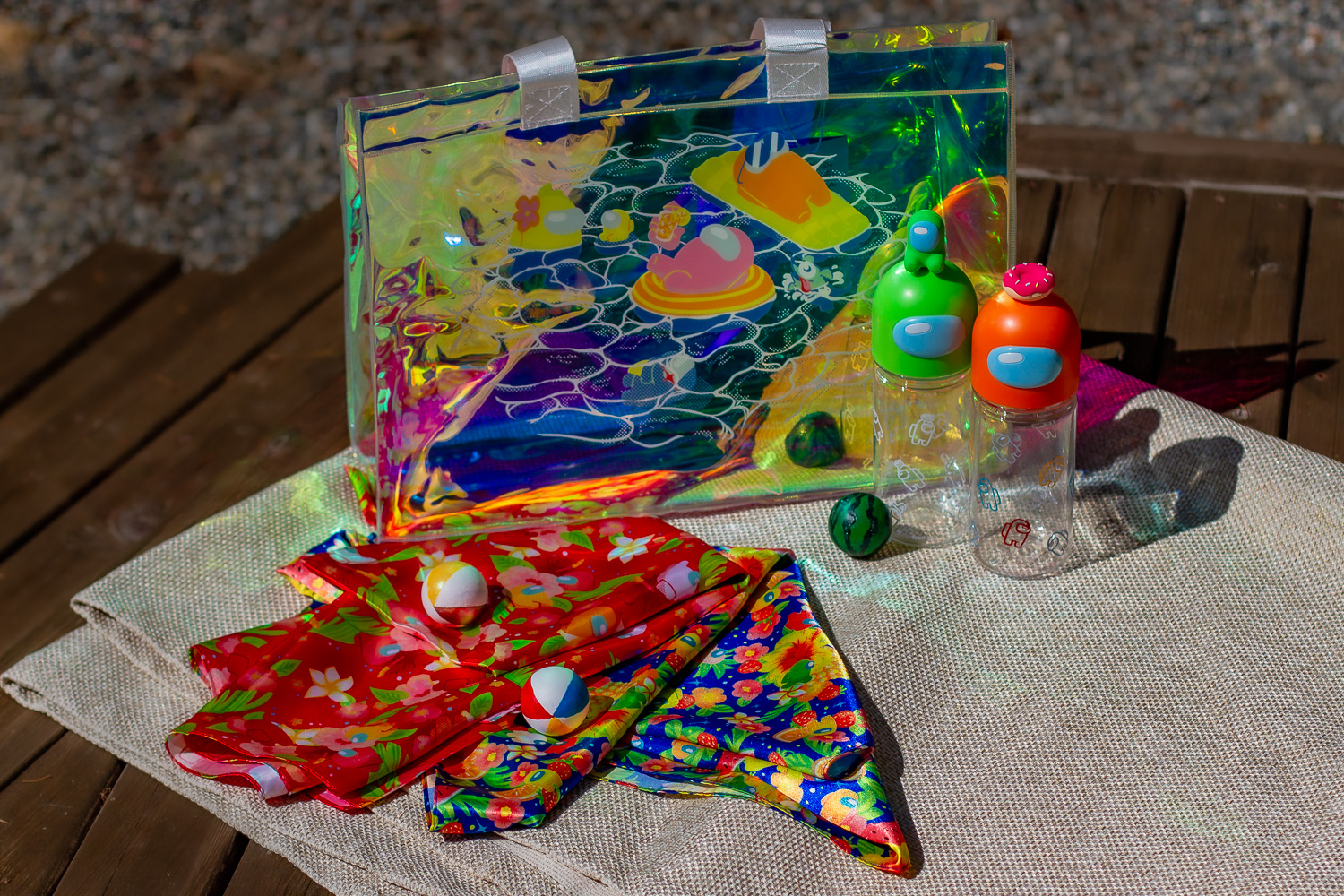 Retail Among Us drop: If you're in North America/Europe, you might've spotted that we have OFFICIAL Among Us products in stores now like Target, Hot Topic, Walmart, and more! Finally!!!! Whether it's 8" plushies, mystery capsules, or stamps, we're reallllly excited to have it out on shelves. If you pick any of our merch up, please tweet us or share it with us!!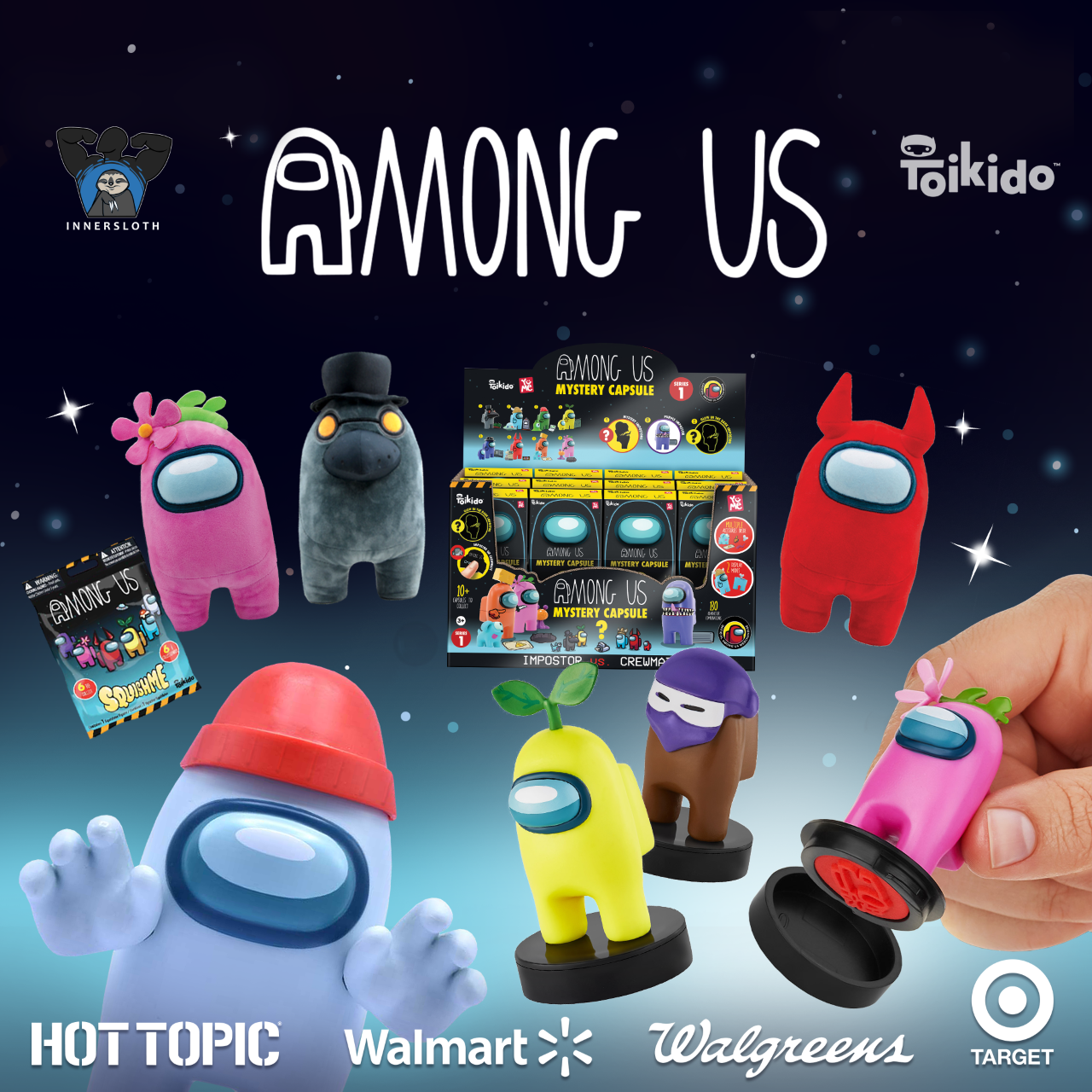 That's it for now, short and sweet. Bigger update as soon as I can give you it, I promise. The patience will be worth it, I hope!! We have SO MUCH planned - and not even just this next update. We're already planning for the big update after that!
Cheers,
Victoria

Social Links
Twitter: https://twitter.com/AmongUsGame
TikTok: https://tiktok.com/@amongus
Discord: http://discord.gg/innersloth