Among Us
Find a game easier in Among Us 2018.9.20!
---
Hey all!
We're pretty excited about this update. We added a new "Find Game" view to Among Us so you don't need to post your codes to find players. But don't worry if you want a private game, you can still use codes. Let's look at all of the changes.
Big things
Game Finder
As mentioned, Play Online has a new button that will show a list of available games. The UI is a little rough because we wanted to get this to everyone quickly, but we'll keep improving it from here.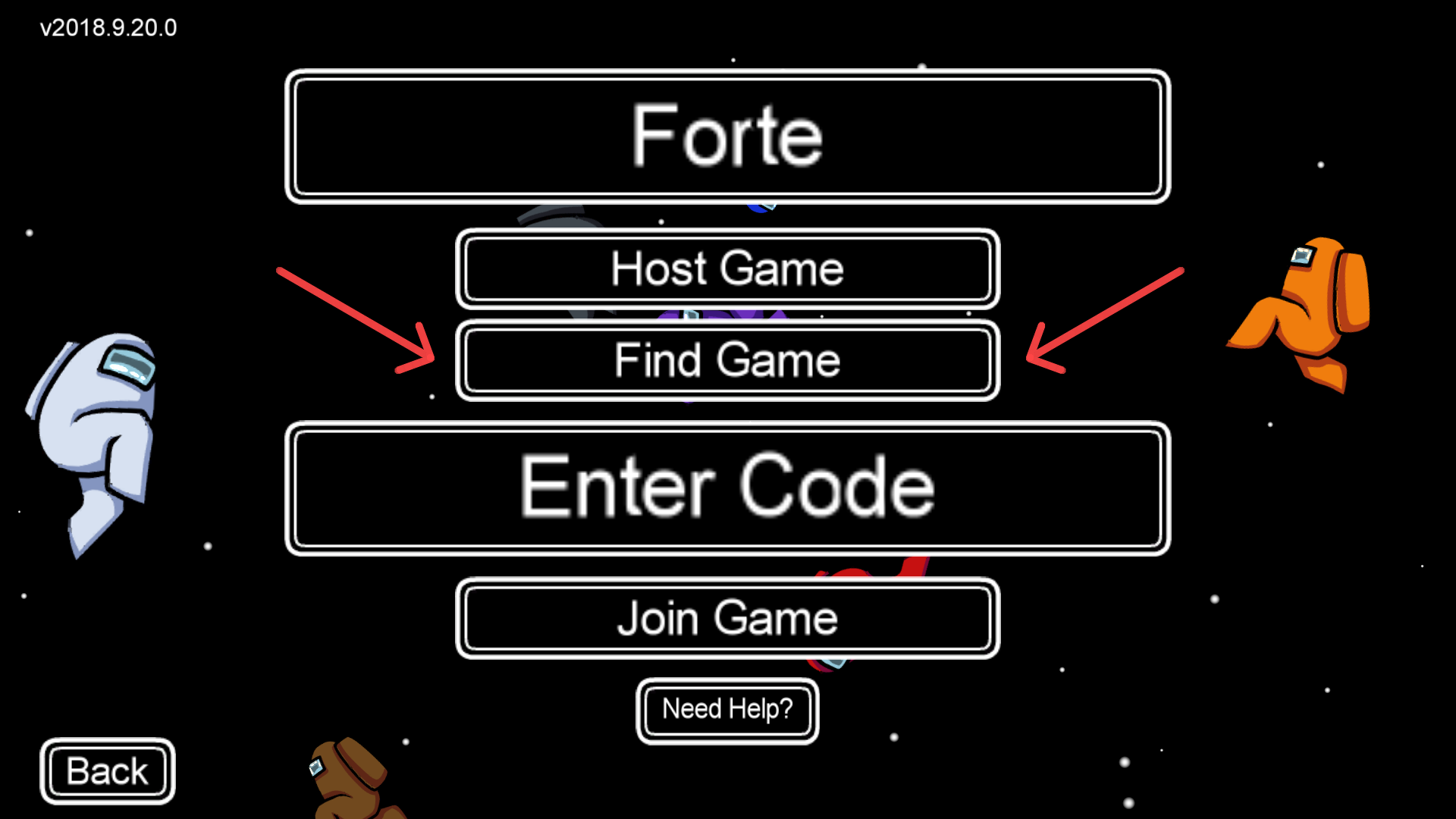 When hosting an online game, there is a new button too. All games start private, so no one can see it in "Find Game", but give it a tap and you can open it up to players around the world!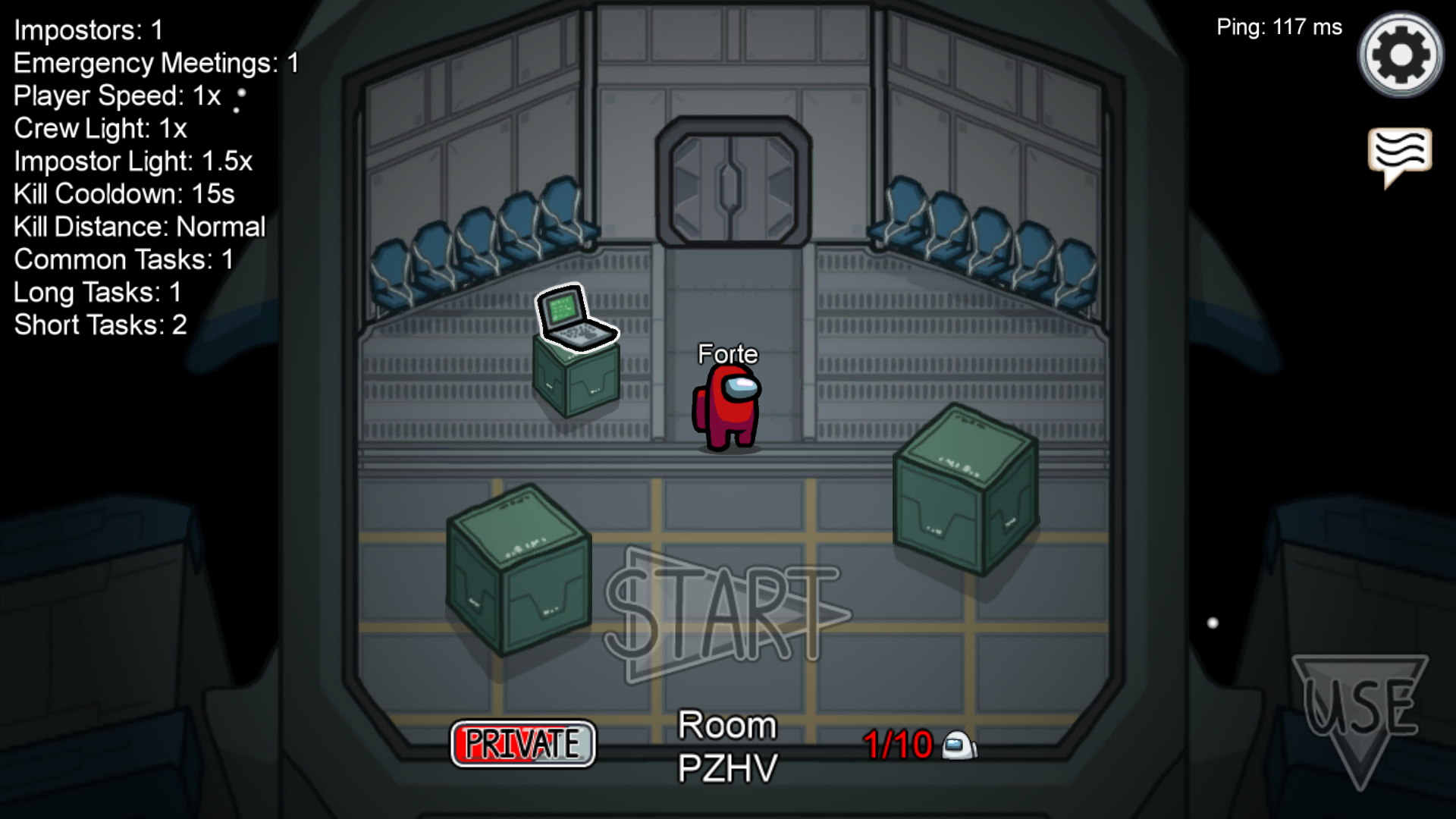 Sound Effects
For Online and Free play modes, enjoy ambient sounds and footsteps as you move from room to room. If you're playing via Local WiFi, we don't want these sounds to give away where people are in the ship, so they are disabled for mobile players. You can enable them by plugging in headphones before you start the game. We are still adding more sounds in, especially to make panels feel more reactive.
UI Redesign
You may have noticed that the lobby UI is a little different. This is very work in progress, but we're cleaning up other UIs too! All available buttons are visible, but grayed out when not usable, and we made the "Use" button context sensitive for Impostors so it's easier to use sabotages. The task window can now be closed to keep it out of the way. It just looks a little ugly at the moment. :\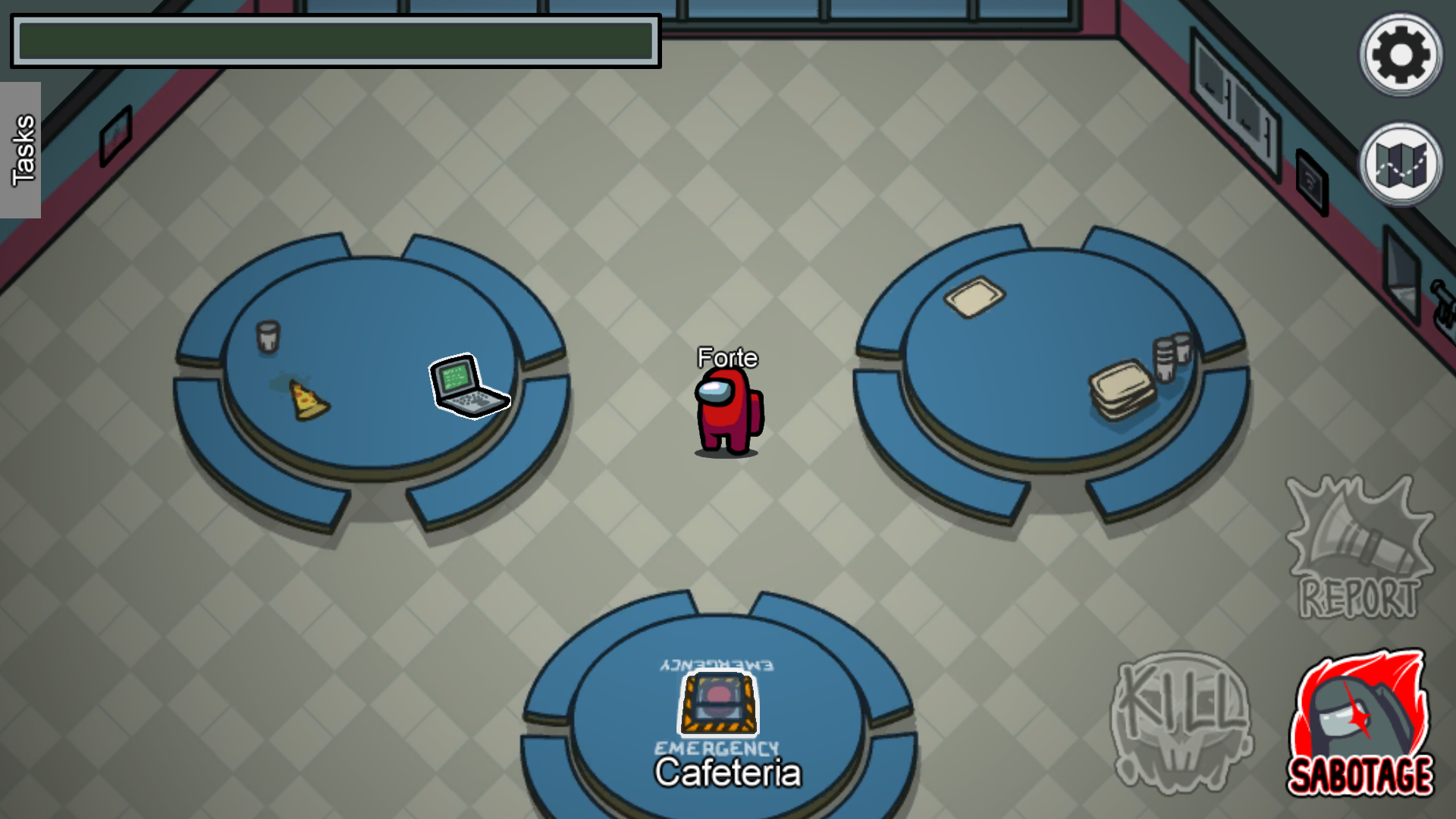 Small(er) things
Chat in the Lobby
Yup! You can now chat and organize your game before it starts!
Last Used Game Code
The play online screen remembers the last used game code until you quit.
Kill Distance Setting
You can now pick between short, normal, and long kill distance using the lobby computer.
Bug Fixes

You should be far less likely to spawn into space before/after a game.

This is partially caused by a host with a poor (high ping) internet connection. You may need to wait up to 10 seconds to spawn when joining or rejoining a game. 10 seconds is how long it takes to safely kick someone if they abruptly disconnect.

Players should no longer occasionally spawn duplicates.

Similar to above, It may take a few seconds to despawn when quickly rejoining due to abrupt disconnect.

You can no longer start the "Clean O2 Filter" task through the cafeteria wall.
Multiple impostors cannot start multiple sabotages at the same time.
Security door could never be closed.
No longer softlock when exiled as impostor during freeplay.
Various other fixes such as some panels not auto-closing after completion.
And as always, we're still in Beta (getting a lot closer to leaving, though!) and you can leave feedback or bug reports in our Discord or our Twitter. Thanks for playing!