Among Us
Happy Holidays From Among Us!
---
Hey all!
Happy holidays from us at Innersloth! The end of the year is a pretty slow time for updates because of holidays, and we've been working hard on The Henry Stickmin Collection and a new unannounced game. But we still wanted to be sure and put something nice into Among Us as well, so along with fixes, we also added a holiday hat bundle.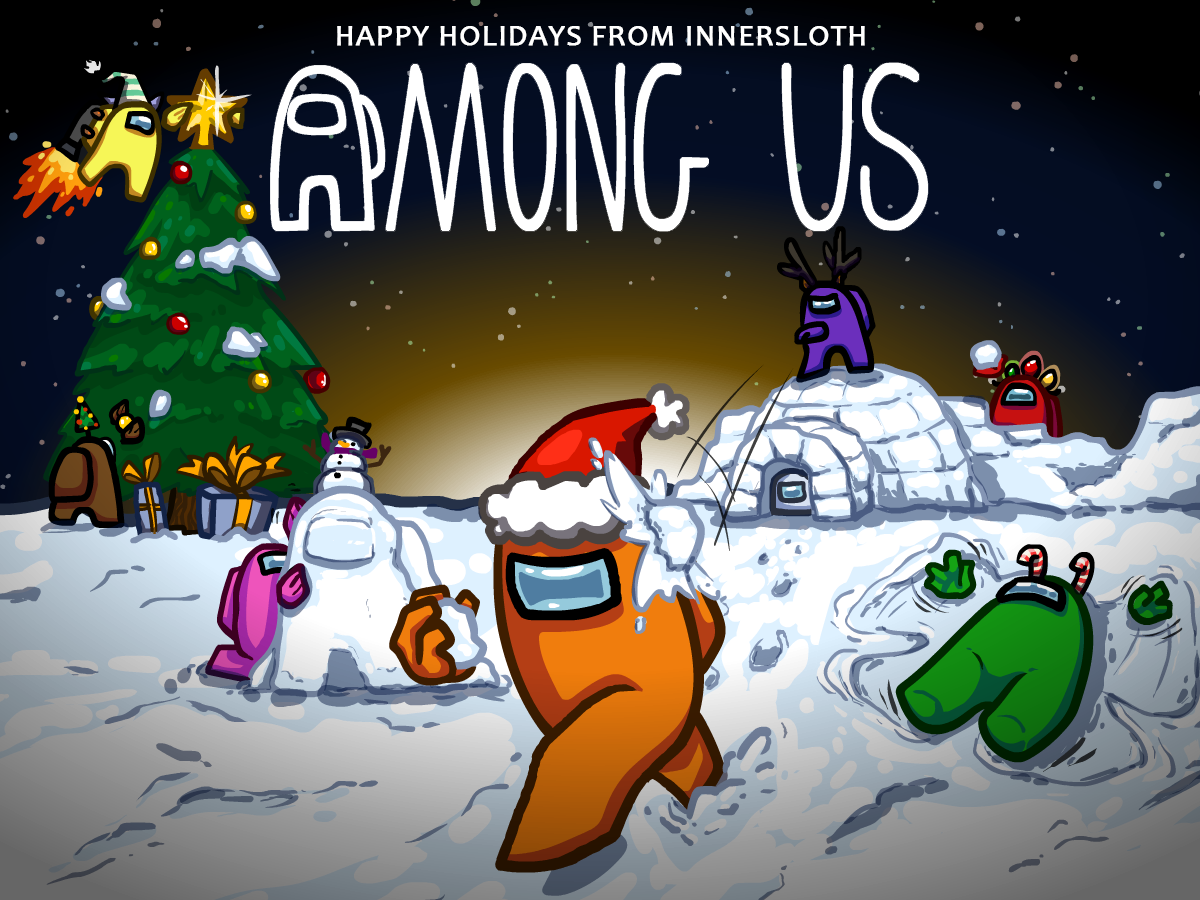 New stuff!
Limited Edition Holiday 2018 Hats
Open Among Us on a PC version (Itch.io, Steam, or Kartridge) during December to permanently gain 8 holiday-themed hats. They might be lost if you uninstall or change computers, but we'll look into Steam Cloud Saves. iOS and Android players pay just 3 dollars for all 8 hats. If you uninstall on mobile, you can recover the hats in the store menu. (Open the menu in Android or click Recover Purchases on iOS.)
Emergency button disabled for first 10 seconds of game
There's really no reason for players to call an emergency at the start of the game, but it happens so often that we disabled it. There are good reasons for immediately calling two emergencies in a row, so that is left unchanged.

Bug Fixes!
Among Us now disconnects when app is suspended.

This one mostly affects mobile, but this is the leading cause of joining a game and only seeing stars, so this should be a very nice fix!

Issues when starting sabotage at the same time as a meeting is called.
Players can no longer cause multiple sabotages at the same time.
Announcement shows up when not new.
Softlock when players call emergency at the same time they are killed
Hats were backwards or incorrect in some kill animations.
Remove black borders from intro on wide screens
Add a couple missing SFX.
We're really happy to still have so many players in Among Us despite slowing down on updates a bit. And as always, feel free to drop into our Discord or Twitter to report a bug or say hi!