Among Us
New Colors: Cyan and Lime
We spent a little extra time on this update to add some extra things we've been interested in for a while now. Many people have noticed the wallet picture with Cyan, who was removed before we released the game. But we brought them back with a new color Lime! Green might have gotten a little darker as well. :)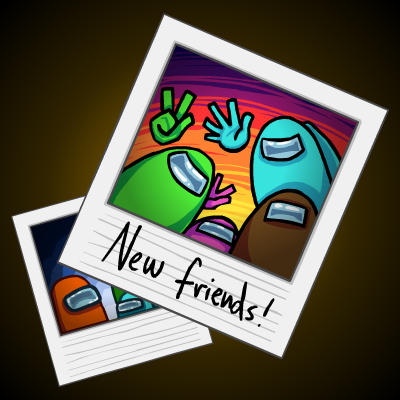 Stats Tracking
We also thought players might be interested in game stats. So you can find that on the main menu now. This is kind of a work in progress, we'll be listening to feedback on stats to add or remove.
In-Game Kicks and Bans
We're removing them. We get consistent complaints about hosts abusing kick/ban during games because they find the impostor or are discovered as impostor and don't want to lose. We tried reducing the number of kicks per game, but it usually only takes one to ruin a game, so this is the next step. Hosts will still be able to kick and ban in the lobby ship, but once the game starts, they will not be allowed. We'll be keeping a close eye on this to see how it goes.
Bug fixes
What would an update be without bug fixes? And this update improves lots of old, annoying bugs as well as includes a few balance fixes.
Big Changes
"Start reactor" remembers your progress when interrupted.
"Fix wires" doesn't always start in electricity room now.
Impostors can no longer do "Submit Scan" task.
Add 5 second meeting auto-proceed to online games.
Assorted Fixes
Fix hud issue after killing all dummies in freeplay.
Fix sample minigame not remembering which test tube is the anomaly
Fix various issues if entering/exiting vent when meeting starts
Reduce likelihood of lobby ship not despawning after game starts
Reduce likelihood of accidentally leaving game in joystick mode. (Mobile only)
Fix lobby not displaying max players correctly when less than 10.
Reduce likelihood of seeing test player spawning in.
Reduce likelihood of spawning outside of lobby.
That should be about it for this update. But we're still working on a new map, so check out our biggest spoiler yet! (Art may not be final) Check out our previous devlogs for more! And as always, keep up with us on Discord and Twitter!