Among Us
Fixes and a peek at the new map!
---
Hey all, Victoria here! As a quick introduction, I'm the new Community Director at Innersloth (bringing us to a grand total of 4 people on the team), which means you'll probably be hearing from me a lot more from now on.
December is shaping up to be an extremely busy month getting a bunch of things to you. So let's dive right into the dev log!
-- Fun news --
Awards.

We're nominated for TWO awards for The Game Awards – Best Multiplayer and Best Mobile Game. We're seriously all blown away by

everyone who has gathered around our game and are honored to even be nominated.

You can vote for us to win here

.
Merch. The official Among Us merch store has launched! Now you can sabotag—er, I mean, fix spaceships in true crewmate style.
New map peek.

We launched an official

Among Us Twitter

with a sneak peek at the new map

! Give it a follow if you want to hear the latest, but we'll be sure to keep our community updated wherever they are.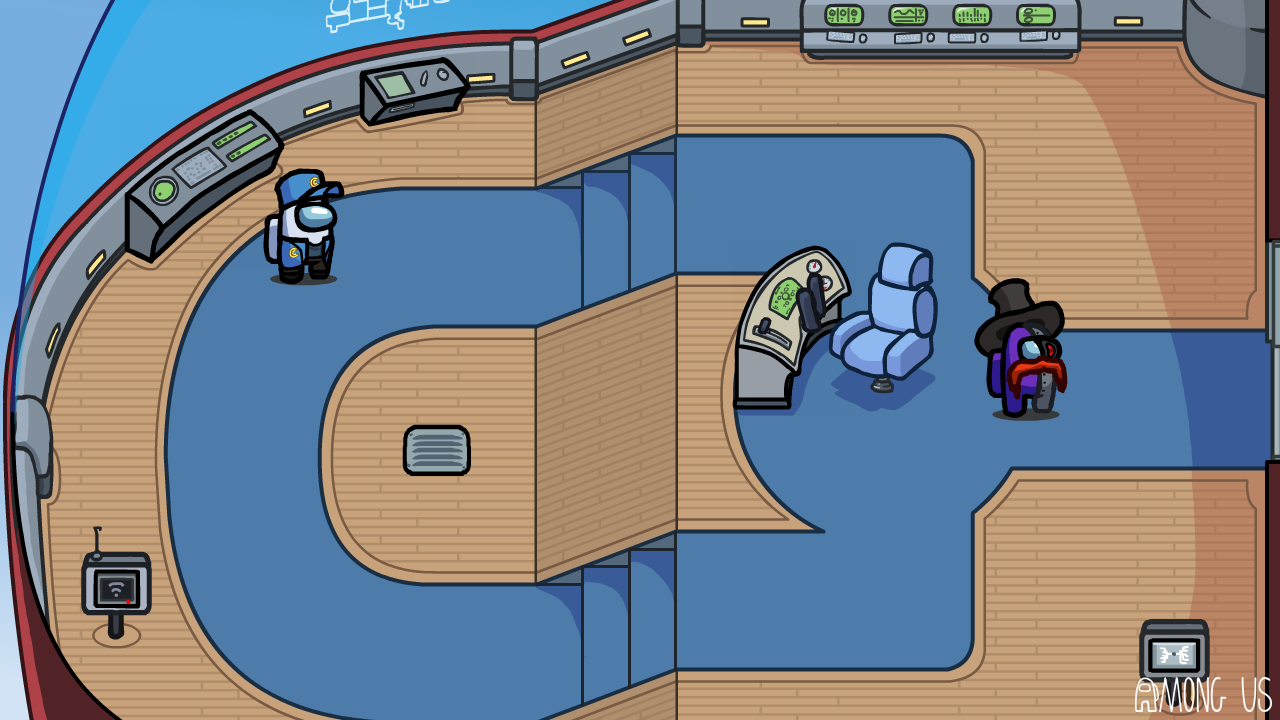 -- Balance changes --
Comms sabotage hides task arrows

Comms red light no longer immediately responds to the correct position
-- Bug fixes --
Fix

ed

camera flinging on security cams

Fix

ed

inaccurate admin table on Polus

Fix

ed

Polus panels reachable through walls

Fixed

temperature mini-game in Polus for iOS

Fix solo-complete reactor/seismic exploit

Fix align engine exploit and

softlock
-- What's coming up? --
Accounts.

One of our biggest priorities has been to get our account system nailed down and in line with privacy policies. The first focus for accounts will be to get reporting and moderation integrated ASAP. We want our game and communities to be welcoming, respectful places, so this will be a first step in tackling the toxicity and hacking. Thank you for being excellent to each other in the meantime!

I

f you have any issues, you can send reports to

support@innersloth.com

.
Languages.

We've been getting the game localized so Among Us can be enjoyed anywhere! Currently, the plan will be to get these languages in: French, Italian, German, Spanish EU and LA, Dutch, Russian, BR and EU Portuguese, Japanese, Korean,

F

i

lipino

(Bisaya)

. There will be more to come, but as we said, accounts first!
Mobile ads

. There have been a lot of issues with

inappropriate

ads on mobile, so until 2021, they'll be removed. Enjoy! Think of it as a small thank you for all the support you've given us. :)

Everyone

who paid to remove ads, don't worry. We're

gonna

re

-

add them

and make sure you get something extra for paying.

More than anything, we just want to improve everyone's experience, and not just ignore your concerns.
Whew, did you read all that? Good, because you'll be tested on it in the next dev log (joking). There's going to be quite a bit of news in December, so make sure you keep an eye out on our Twitter or Discord!
And, as always, thank you for all of the support.
- Victoria