Among Us
Pets in Among Us 2019.6.7!
---
Hey all!
We're super excited to see what you guys think of the crewmates' pets! There are 5 pairs of pets, each 3 USD on all platforms.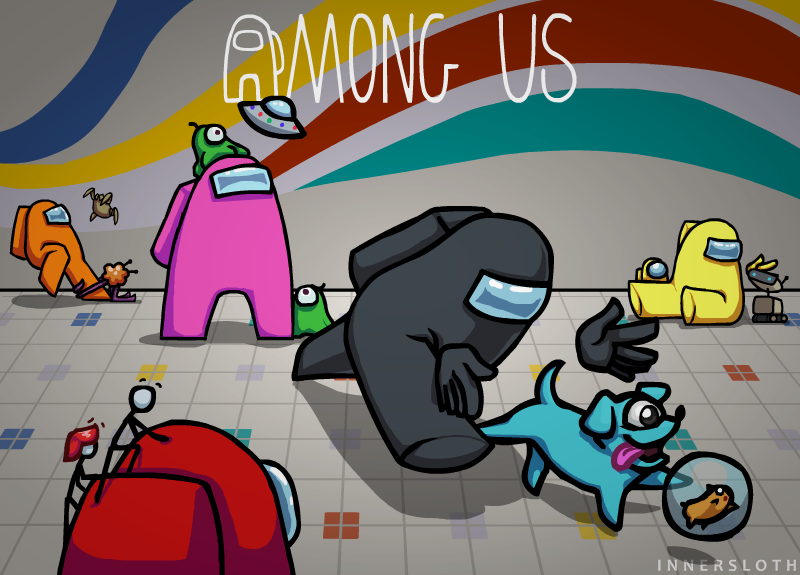 We also want to remind everyone that we're still working on two new maps: Headquarters and Planetbase. Aemu gives out Headquarters spoilers in our Discord sometimes. And PuffballsUnited has been streaming Planetbase progress on the weekend. We don't have specific release dates, but they definitely won't be done for at least another month.

Also in this version are some really good fixes:
Fix player being unable to move after killing all dummies in freeplay.
Fix player not spawning in after hitting play again and seeing "Waiting for Host".

When this happens, the ship has spawned, but is just dark.
It also might fix the lobby not spawning in, allowing players to just run around in space.

Fix Black Tux turning into Police skin during gun kill animation.
Fix impostor being able to kill during the first seconds of a round.
Fix sabotage/kill cooldown shader.
Set default chat language based on detected OS language (new users only).