Among Us
Hey everyone!
Sorry for being so quiet lately, but we've been working really hard on some stuff! Firstly, we're less than one week from a new map!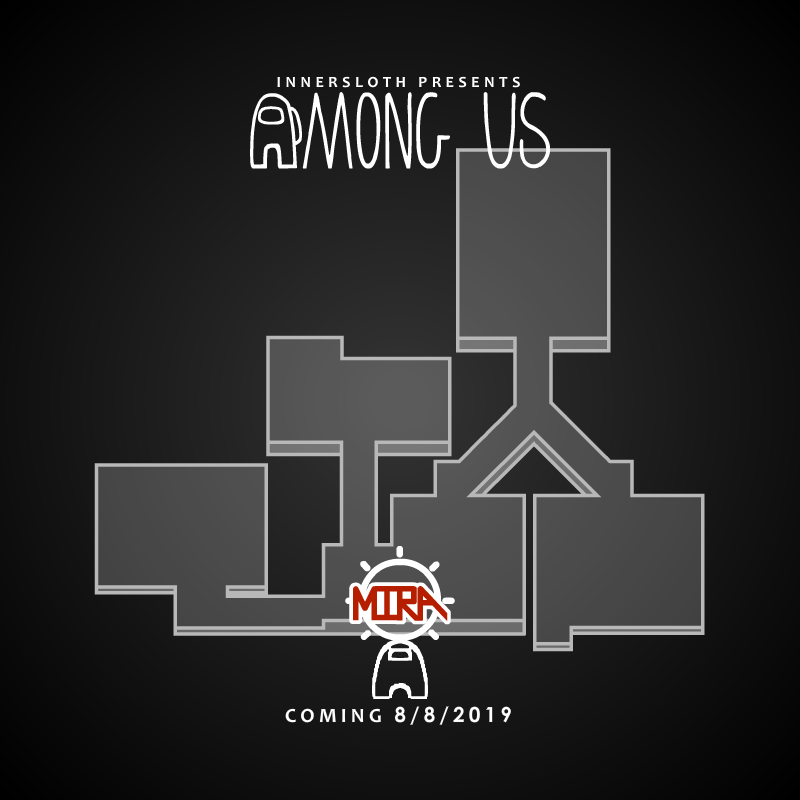 Features
A tightly packed headquarters roughly the size of The Skeld. (Layout and scale not shown)
8 new tasks!
A unique type of security system!
A new sabotage!
New door and vent mechanics!
It will cost 4 USD on Android, iOS and Steam, but there will be occasional free weekends on a schedule to be determined. Players in local mode can play the new map as long as the host owns it, while each player needs to purchase it separately to join or create games in online or freeplay modes.
The new version will also include partial Portuguese and Spanish support and lots of bug fixes!
Special Note: Itch.io doesn't support DLC purchases and has not responded to any of our feature requests. So if you own the itch.io PC version and would like to purchase pets or the new map, feel free to bother itch.io support (please be nice, though!) about enabling better DLC support for developers. In the meantime, if you would like a steam key so you can purchase the DLC there, email us at us@innersloth.com and we can help you out. Sorry we couldn't handle this mess any better way.
We also wanted to take this time to plug our other upcoming game: The Henry Stickmin Collection!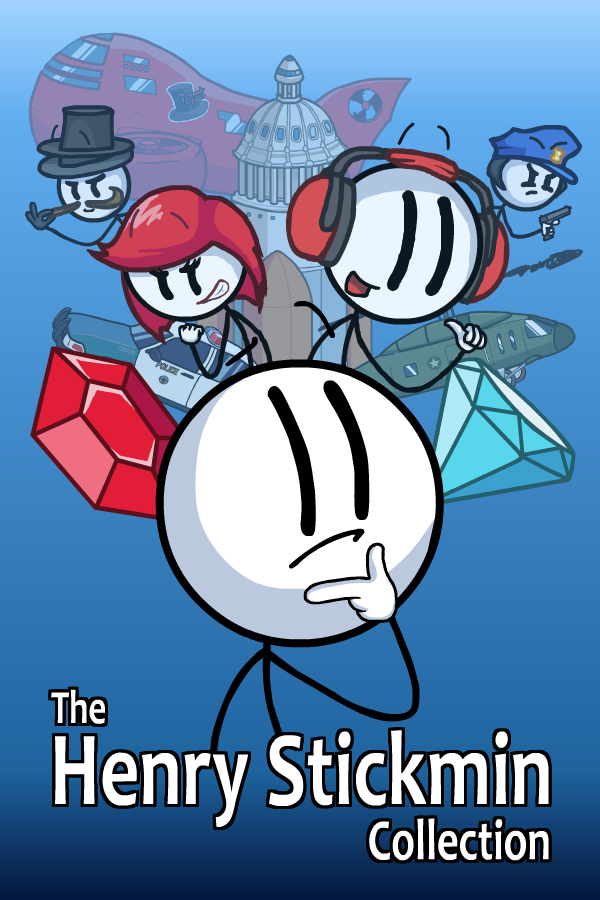 This is a collection of games our artist PuffballsUnited has been working on for over ten years! It includes 5 games with remastered backgrounds and sound and a totally new finale over 3 times the size of its predecessor. We've still got some time until it's release in 2020, but check out the steam page and wishlist it to know when it's done!
So that's it for now! We've been working really hard on this stuff and we're very excited for you to see some of it next week! Thanks for playing and drop by our Discord or Twitter if you wanna say hi!